As most of you already know Roterosen has founded
a new BA clan called Trident.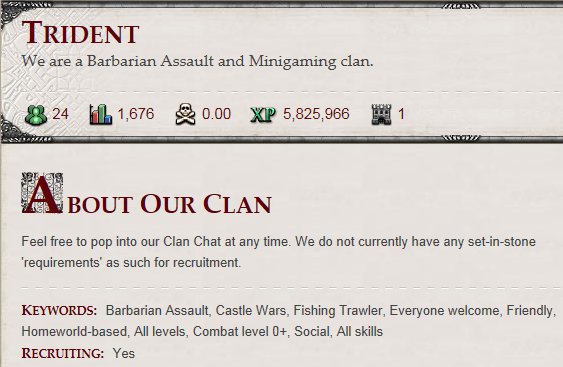 http://services.runescape.com/m=clan-home/clan/Trident
What we will do about it? Nothing - nothing at all. Especially
we will not go into their cc to harass them. And we don't
flame them if we see tham at BA. Rote has every right to
create a clan of his own. And if some of our members want
to leave BAA and join Trident that is up to them.
While I wish Trident good luck I'm also a bit skeptical. We
could really use an other skilled BA clan to race against, but
I have seen too many clans go by. Creating a clan with your
friends is one thing, but keeping it up year after year is an
other thing. Only time will tell if they survive.