Since the clan update I designed a bunch of vexilla and capes, and now I need your help to decide which I will use as my suggestion. There are more designs made by different players but since only one submission is allowed from each person, I will be running this thread until the official poll, which should start sometime next week.
My main idea is Colors of BA - the colors of the four roles in Assault. Please only vote if you've read my post on the
"New Cape design"
thread. If you have read it, here are reminders of my idea:
Variation 1: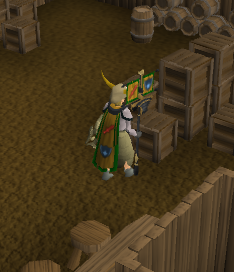 Variation 2:
Variation 3:
Variation 4:
Once again, please read the
New Cape design thread
. My post is on page 1, post 8.